Reputation Marketing With Customer Reviews
Through Business Branded Commercials
See How We
Market Your Business By Promoting Reviews Online Through Video Commercials
Hello Business Owner!
Let me introduce you to our Customer Review Branding Commercials for your business, they add authority to your company's brand.
We use professional spokes-models to present your best customer reviews in a professional video commercial that is tastefully branded your company backdrop, your company name, and your company phone number. We then syndicate best customer reviews in video commercials to social media such as Youtube, Dailymotion, Facebook, Instagram, Twitter, and other social media properties. No matter how you use them, you demonstrate to your marketplace that your business is the preferred choice instead of your competitors.
Bottom-line gives your business huge exposure to your marketplace. We use professional spokes-models with branding from your business backdrop, your company name, and contact phone number, to present your best customer reviews to persons seeking your product or service. Here is what you get: We shoot in a Hollywood style studio. We professionally edit and brand each video commercial to position you as the market leader. We create prime time graphics and animation, as well as create an on-location view of someone reading about your 5-star reputation. We syndicate your review commercial in social media and the internet search.
Bottom-line, we promote your reputation by highlighting a 5-star review you have received. These video commercials help bring in more customers giving your business a better bottom line by positioning your business as the high-quality/high-value provider that stands out from the competition. We show you how to use review Branding Commercials for a lasting impression on potential customers. As a matter of fact, after watching a review commercial, our extensive focus group testing showed that 70% of viewers said they would pick up the phone and call the business AND over 65% that watched a branding review commercial said they would refer the business to a friend or someone they knew! Right now we have a SPECIAL OFFER if you schedule a 20-minute strategy session! Let us go over what you get:
We create branding commercials by filming our professional spokes-models with a Hollywood-style green screen movie studio, allowing us to instantly drop our spokes-model into your business location.

Then we create an on-location video commercial showing a potential customer reading your 5-Star reviews and then brand the entire commercial with fabulous graphics and animation to position you and your business as the market leader.
Ordinarily, to produce commercials like these, you would need:
A Hollywood Style Studio time valued at £650 pounds.

Green Screen Rooms valued at £240.

Professionally trained spokes-models valued at £800, plus Royalties.

Makeup Artists valued at £165.

Professional Camera Operators valued at £240.

Lighting coordinators valued at £140

Commercial Video Editors valued at £400.

Graphics Animation Creators valued at £350.

Plus A Whole Lot More!

So, set aside 20 minutes
Our Beta programme is time limited! Your decision to invest in building a 5-star reputation online is the best choice to secure your business success. You know the power of reviews when choosing a product or a Service on Amazon. Therefore you know that consumers looking for your products and consumers look first to customer reviews when choosing a business provider. So if you have some good reviews - amplify their impact by making a Customer Review Commercial.
Your Review Branding Commercial is valued at £2000 however as a member of our beta programme: we offer this to you 90% off today where we pick up the production costs.
For a small sum of to cover the cost of syndicating your commercial widely on social media, YouTube and the internet, you get the video commercial free After all, what's the use of having a 5-star video commercial, if you are not showing it off all over the internet.
Your Purchase Is 100% Protected
You have nothing to lose and everything to gain. I'm so confident that you will be satisfied with your Review Branding Commercial that I'm offering a "No-Questions-Asked" 100% Money Back Guarantee until post-production sign-off meeting, prior to syndicated posting of your commercial video. Simply contact me at constance@1streputation.
So go ahead and Click the Add To Cart button below to access your Review Branding Commercial.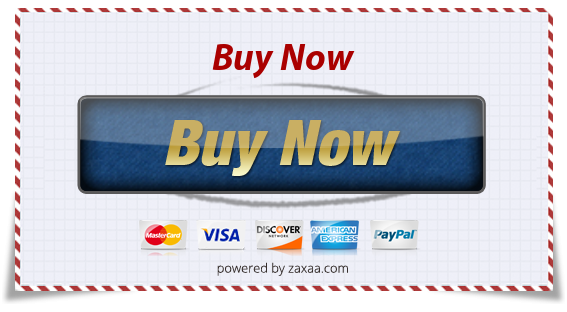 Read Our 5 Star Reviews
Sheila B

1st Reputation has really helped me launch my business Consultancy.This has been in the area of launching my on-line marketing strategy. As a new business on the internet, I really needed a company that would take me through the hurdles of the process. The result was amazing and I now have a 5-star reputation, lots of referrals from the internet. This will undoubtedly boost my sales and launch my business into sustainable success. Thank you 1st Reputation.
Jin D

Constance and her team are really amazing to work with. I knew nothing about reputation marketing and didn't even know I could build a 5-star reputation online! Now since working with 1st Reputation, I have more customers calling and more work than I can handle. She is the 'jewel' in the crown for my business!
Sincerely
Constance Hall
PS. Remember, you're covered by my "No-Questions-Asked" 100% Money Back Guarantee. All the risk is on me, and all the benefits are on you. If it turns out that you don't like your Review Branding Commercial simply contact me at support@1streputation.com and I'll promptly refund you in full.
PPS. Which one is more valuable to you? A Five Star Reputation online or no reputation online?
Click the Add To Cart button below to get started immediately: